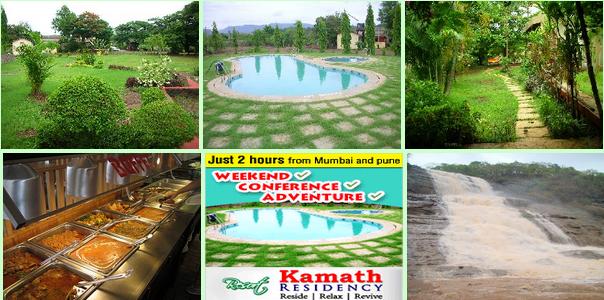 Its a piece of paradise on earth. Just a 2-hour drive from Mumbai On The Goa Highway-55 Kms From Panvel, its natural, verdant and wooded, throughout the year.
Its picturesque cottages, set amidst landscaped meandering canopied paths provide a respite from the rat race of the city and a stay in the lap of luxury.
Add to that varied and delicious food, impeccable and prompt service at value-for-money pricing.
Once you have arrived, you will be reluctant to leave!!!
http://www.kamathresidency.com/abt.htm